"Fiction is the lie through which we tell the truth." –Albert Camus
In 2019, we desperately need to honor truth, so I'm going to post a #noveladay on twitter. My recommendations will include old favs and new finds. And I'll archive additions to the list once a month here.
The most useful role of fiction in our age may be its power to foster empathy and understanding. And we certainly need more other awareness in 2019. So I hope you'll join me in sharing your favorite novels, especially those new finds from fresh and treasured voices that deeply move you.
January 1st: Today's #noveladay is a brilliant story that reimagines Hamlet from the point of view of an unborn child. Ian McEwan's NUTSHELL is masterful. I rarely reread books, even those I've loved, but I've enjoyed this slim powerhouse a few times. Highly recommend!
January 2nd: SOMEONE by Alice McDermott is a stunningly beautiful novel about the extraordinary nature of living an ordinary life. I met Alice when we were both speaking @chautauquainstitution, and she is as lovely as her prose. #noveladay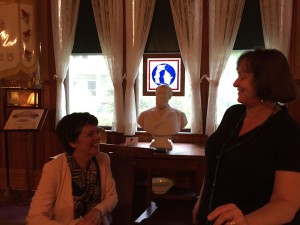 January 3rd: Check my twitter feed under #noveladay for more picks. I'll update and archive this list periodically here.
Happy reading in 2019!
Lynne