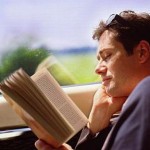 We read fiction to learn about things we do not understand. We read it to imagine lives unlike our own, or to commiserate with lives exactly like the ones that we are living. According to the National Institute of Mental Health (NIMH), more than 4 percent of all adults endure mental illnesses classified as serious. The number burgeons when you add in episodic mental illness, and diagnostic mental health issues in children and teens. I don't know one person—family, friend, or colleague—who doesn't love someone who suffers with one or more of the most prevalent of these: depression, anxiety, bipolar disorder, schizophrenia, or psychosis.
For when we share more openly, we judge less harshly.
Scary numbers to be sure. And while there is certainly a place for the clinical literature in our reading piles, and myriad memoirs to lend readers' insight, I believe reading novels on this theme and topic provides a unique opportunity to get inside the experience—and how it impacts family—without being prescriptive.
Take the novel Halfway House by Katharine Noel, the story of teenager Angie Voorster's psychotic break and subsequent roller coaster ride through treatment. Told through the points-of-view of each family member—mother, father, brother, and Angie, herself—it chronicles the crushing impact mental illness has on a family. Witnessing characters make poor life choices amid the backdrop of Angie's struggles suspends judgment. It begs the questions, "What might you do if you walked in this mother's shoes?" "What kind of brother would you be?"
Wally Lamb explores how schizophrenia both connects and divides a twin relationship in his masterpiece I Know This Much is True. "I remember the odd sensation of living in the middle of that experience and feeling, simultaneously, like it was something happening at telescopic distance. Like something I was looking at through the wrong end of a pair of binoculars."
It's impossible to read this novel without walking away with a deeper understanding of how our sibling relationships shape us. We are forced to ask, "To what degree do our familial ties obligate us to care for each other?"
This roundup would be incomplete if I didn't include one of my favorite novels about family, and  how grief can lead to profound depression. Ordinary People by Judith Guest, first published in 1976, is a story I've read countless times, and it opens with Conrad Jarrett, just released from a psychiatric hospital, deemed stable after an attempt to take his life. As this teen boy struggles to insinuate himself back into day-to-day dealings with friends, trying to be enough for his mother who's still immobilized after the death of her other son—Conrad's brother, Buck—readers can't help but route for him to reclaim his life and heal. To rid himself of the guilt that led him to a place of deep self-loathing. This novel, which has stood the test of time, highlights the power of good mental health care and counseling.
No doubt these are heavy themes to read about. Yet it's to the most emotional places we dare to travel that true compassion can be found. I invite you to add to my list of novels about mental health and illness those that have impacted you. For when we share more openly, we judge less harshly.
Additional selections:

Virgin Suicides by Jeffrey Eugenides

Turn of Mind by Alice Laplante

The Bell Jar by Sylvia Plath

Lowboy by John Wray
Lynne Griffin is a contributing editor of LitChat. Read her complete bio here.