NOVEMBER 7, 2022
7 pm EST | Virtual
MYSTERY THRILLER MAVEN
With Sara DiVello
NOVEMBER 8, 2022
12 pm EST | Virtual
AUTHOR STORIES
With Hank Garner
NOVEMBER 9, 2022
4 pm EST | Virtual
A MIGHTY BLAZE
Authors Love Bookstores with Joseph Moldover
NOVEMBER 9, 2022
7 pm EST | Virtual
TEWKSBURY MULTI-LIBRARY EVENT
With John Searles
NOVEMBER 13, 2022
3 pm EST | In Person
POLITICS & PROSE
With Angie Kim
NOVEMBER 15, 2022
5:30 pm EST | In Person
SAVOY BOOKSHOP & CAFE
With Luanne Rice
NOVEMBER 16, 2022
7 pm EST | In Person
GRUBSTREET STAGE
With Kathleen Sherbrooke & Mira Lee
DECEMBER 6, 2022
8:45 am EST | Virtual
A BOOKISH HOME
With Laura Szaro Kopinski
DECEMBER 8, 2022
12:30 pm EST | Virtual
FIRST CHAPTER FUN
With Hank Phillipi Ryan
Lynne Reeves [Griffin] draws on three decades of expertise as an internationally recognized school and family counselor to write riveting novels of domestic suspense about the issues of our time.
The Dangers of an Ordinary Night is twisty and affecting thriller which combines a meticulously constructed crime story with a devastating domestic drama about marriage and addiction.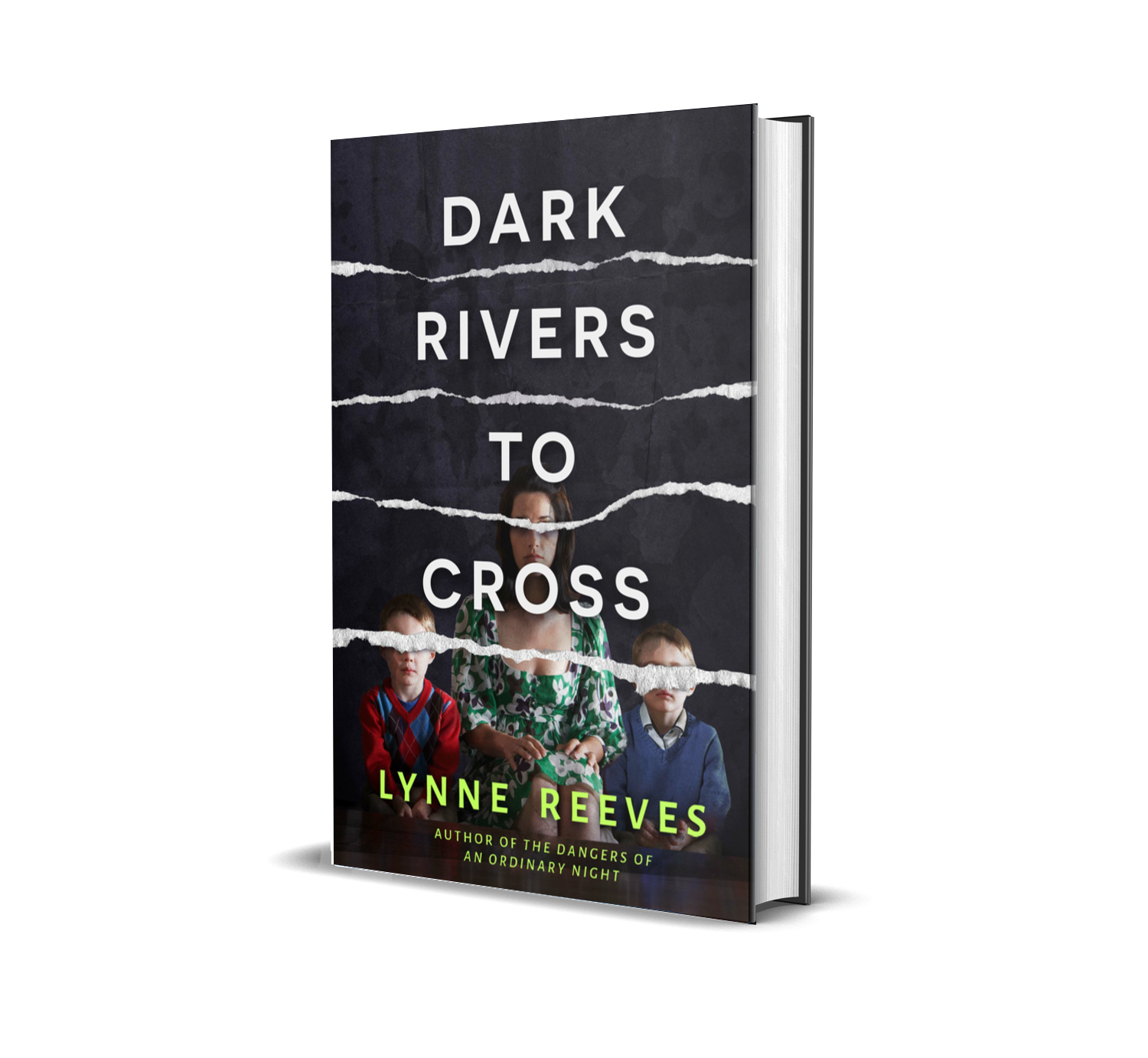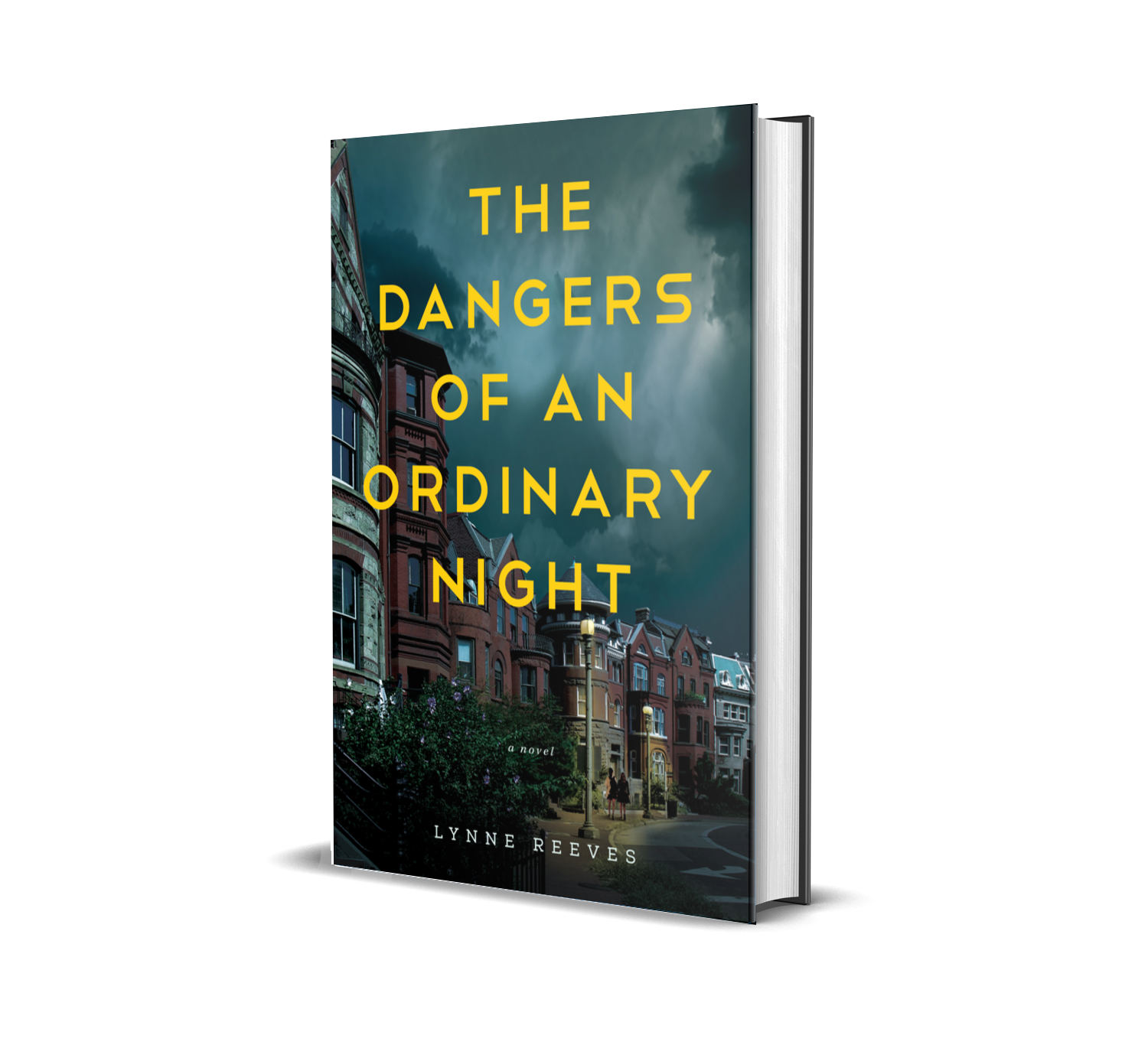 Dark Rivers to Cross sensitively explores inherited trauma and the stories we tell the ones we love.
Both novels are irresistible to book clubs. Readers will relate to these well-drawn characters who harbor explosive secrets. They'll be called to examine the deepest mysteries of family life—why we often hide our private struggles from the people we love most.
AUGUST 4, 2022
9 am EST | Virtual
CAPE COD WRITERS' CONFERENCE
Psychology of Character
JULY 12, 2022
7 pm EST | In Person
SCITUATE PUBLIC LIBRARY BOOK CLUB
Come join us even if you haven't finished reading
MAY 19, 2022
7 pm EST | Virtual
BELMONT BOOKS
In conversation with author Connie Mayo
MAY 12, 2022
6 pm EST | In Person
RAISING A READER GALA
Preregistration Required
November 4, 2021
12:30 pm EST | Virtual
FIRST CHAPTER FUN
Hosted by Hank Phillipi Ryan & Hannah Mary McKinnon
November 7, 2021
7:00 pm EST | Virtual
BACKROOM AUTHORS
Guest authors: Linwood Barclay, Tamron Hall, Wanda Morris & Lynne
Hosted by Hank Phillipi Ryan & Karen Dionne
November 9, 2021
7:00 pm EST | Virtual
LAUNCH EVENT with HANK PHILLIPI RYAN
Hosted by Belmont Books
November 10, 2021
6:30 pm EST | In Person Cohasset MA
IN CONVERSATION with TRACEY PALMER
Hosted by Buttonwood Books & Toys
November 13, 2021
5:00 pm EST | Virtual
November 15, 2021
1:00 pm EST | Virtual
BOOKLIGHTS PODCAST
Hosted by Lisa Kessler
November 15, 2021
7:00 pm EST | Virtual
MYSTERY THRILLER MAVEN
Hosted by Sara DiVello
November 16, 2021
4:00 pm EST | Virtual
A MIGHTY BLAZE ~ MIGHTY MYSTERIES
Hosted by Hank Phillipi Ryan
November 16, 2021
6:00 pm EST | In Person Westerley RI
IN CONVERSATION with JEANNE BLASBERG
Hosted by Savoy Bookstore & Cafe
November 18, 2021
6:00 pm EST | Virtual
IN CONVERSATION with ANGIE KIM
Hosted by Politics & Prose
November 29, 2021
7:00 pm EST | Virtual
IN CONVERSATION with LISA GENOVA
Multi-library Event Hosted by Tewksbury Library
November 30, 2021
6:00 pm EST | In Person Nantucket MA
IN CONVERSATION with NANCY THAYER
Hosted by Nantucket Atheneum
December 7, 2021
7:00 pm EST | In Person Chicago IL
IN CONVERSATION with SYLVIA PERRY
Hosted by Barbara's Bookstore